Vaping is essentially the process of heating parts of plants or oil without burning it. The heat releases active ingredients in the form of steam, which the vaporizer generates and then releases into the air. Since there is no combustion, there is no smoke.
While the most obvious reason for choosing vaping over smoking is for health reasons, there are various other benefits. For starters, you should know that when you vape, you have more differentiation between strains and better control of temperature. It is generally the more convenient and discreet option.
Since the evaporation process does not cause combustion, it makes for a cleaner, softer and more delicate aroma. It is almost 100% free of "woodiness" and does not have the intensity that smoking provides. Vaping allows you to taste the cannabinoid profiles and individual terpenes of each strain more clearly.
You Can't Set the Temperature of a Joint So you have to put up with the given temperature at which the cannabis will burn. In contrast, almost every vaporizer pen has a temperature control. This means that you can determinehow high the temperature should be? Lower temperatures make the vapor smoother and more aromatic. Higher temperatures create more clouds of steam and harder steam.
Smoking a joint attracts a lot of unwanted attention. Vaping, on the other hand, doesn't smell as strong and produces a lot less smoke. There are also vaporizer pens in all shapes and sizes. Many of them are small enough to fit comfortably in the palm of your hand. So other people won't even notice that you are using a vaporizer pen.
Vaporized cannabis is recyclable
When a joint burn down, it's all gone. Once you are done vaping, there are still a number of other ways you can still use the vaped buds. For example, you can use them in all types of food. There are innumerable recipes with added cannabis.
Vaping CBD allows you to slowly and effectively extract the cannabinoids from the dry herbs. Often times, you can get multiple sessions on a single charge.
Let's face it, smoking cannabis can turn out to be pretty messy. Rolling loose flowers in paper can create a big mess that you need to clean up later. That's not really ideal. From start to finish, vaping causes much less interference.
Vaping cons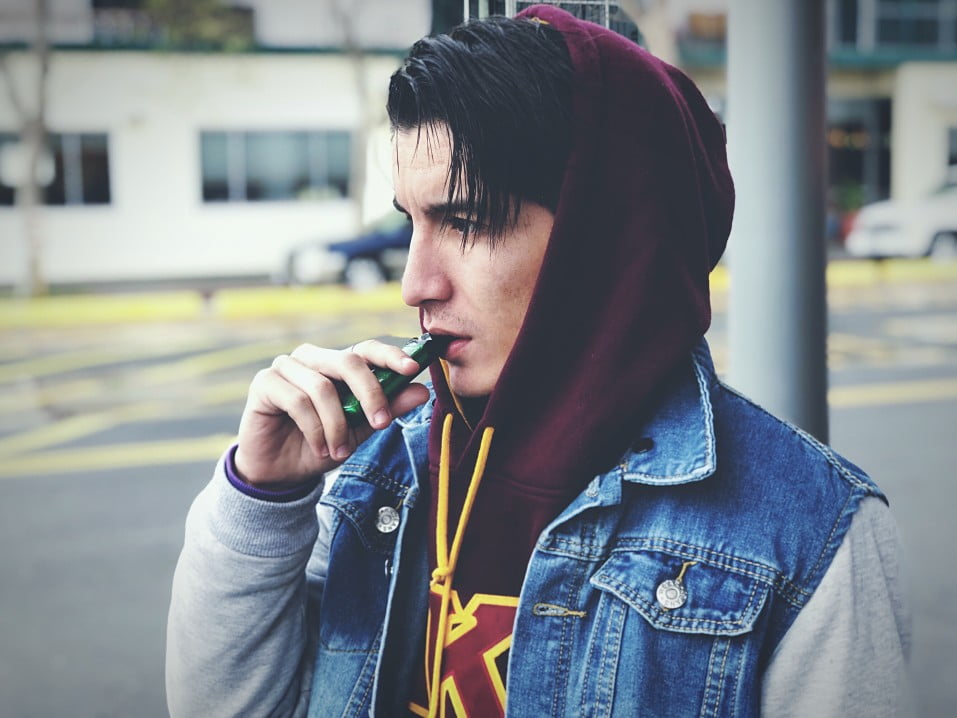 Some of the disadvantages of vaping are that you need to know how to use your device. Also, its battery needs to be charged and you need to keep it clean. First, however, you need to invest in a vaporizer pen, and it is not a cheap endeavor.
Most vaporizers won't work properly without a medium to fine grinder. This means you need a good grinder, especially if you're using a portable vape pen that runs on conduction. Grinding increases the surface area, which allows all terpenes and cannabinoids to be extracted from the plant more efficiently.
Uncertainty about long-term health effects
While an increasing number of studies indicate that vaping doesn't appear to have any long-term health effects, we cannot be 100% sure. Studies on this topic are still very limited.
Must be charged or plugged in
While you don't need a lighter, you won't be able to vape if your device isn't charged or you're not near an outlet to plug it into. When most devices are fully charged, they can hold multiple sessions before needing to be recharged.
There is a part of every device that can malfunction – and that is the battery. However, this applies to any battery. If used improperly and carelessly, any battery can explode and damage the device, other property, or even you. Because of this, it is very important to familiarize yourself with battery safety. Also, you shouldn't make your own batteries if you don't know what you are doing.
A solid vaporizer pen doesn't come cheap. While there are some decent, inexpensive vaporizer pens out there, they typically cost more than $ 100. In the long run, they should save you money as vaping is a more efficient method.
Smoking benefits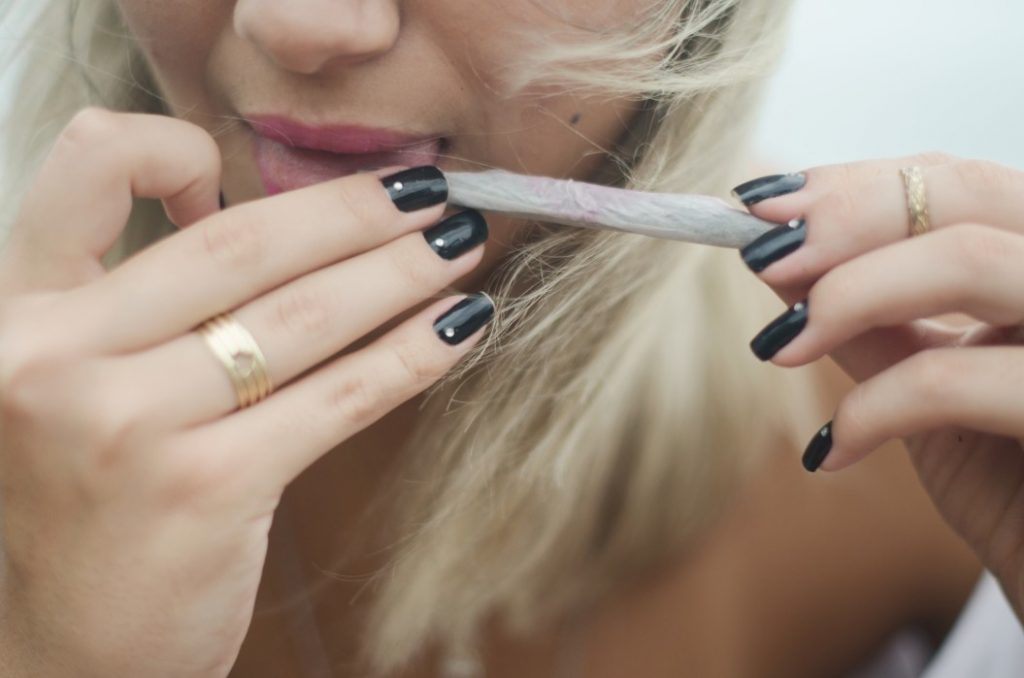 The main advantage of smoking over vaping marijuana is that smoking usually results in a more intense overall effect. It also requires less investment. Smoking is also relatively low maintenance as it's easy to roll a joint and put it in your pocket.
Smoking is a simple process and doesn't require a lot of practice. Anyone can light a joint. It's easy to tell when he's all gone. Vaping cannabis is much more complicated and requires some knowledge and experience.
Smoking leads to intense and euphoric effects faster. The extreme temperatures contribute to the immediate release of all cannabinoids, which are responsible for this rather calming effect.
While pipes do have to be cleaned and maintained, this is usually not as time-consuming as cleaning a vaporizer. In addition, joints are very low-maintenance – all you have to do is roll them.
In general, smoking does not require a large upfront investment. The exception is if you buy a large, fancy pipe or bong. It is much cheaper to just buy some paper and this is exactly what prevents many smokers from bothering with vaping.
Smoking cons
The main disadvantage of smoking over vaping is of course the associated health risks. Smoking also leaves a much stronger odor and is not considered to be as effective as vaping.
Smokers tend to use up their supplies much faster. As soon as you smoke a joint, it's gone. But when you vape, you burn the cannabis much more slowly. This gives users the option to extract all of the THC.
We've already discussed this issue at length, but ultimately, smoking is a bigger health risk than vaping. When you burn a plant, it produces carcinogens, tar, and other by-products. This is an inevitable consequence of smoking.
There is not much you can do to control the effects of smoking. It's possible to take smaller puffs, find a strain with less THC, or roll your joint a little tighter. That was it already. As for the temperature, you have absolutely no control. Vaping gives you a lot more options here.
It's much more difficult to tell the differences between strains when you smoke marijuana. If you are a very experienced smoker it is possible, but vaping allows for a much more pronounced flavor profile. At the higher temperatures of smoking, most of the terpenes that give cannabis its unique scent burns off.
For most people, the smoke smell is terrible. Smoke makes everything stink; From your hair and clothes to your room or the area where you smoked. Especially in narrow spaces, the smoke can ruin furniture over a period of time. The advantage of vaping is that it dissolves in the air ten times faster than smoke.
Final thoughts on vaping vs. Smoke
Vaping is becoming increasingly popular among marijuana users. An important reason for this is the health benefits. Ultimately, however, there are advantages and disadvantages to both methods. It all depends on personal preference. Listen to your body and decide accordingly what you feel like doing. It's about understanding what to expect from your marijuana experience.