E-cigarettes do not contain tobacco or other hazardous chemicals present in conventional cigarettes, such as carbon monoxide and tar. E-cigarettes, on the other hand, utilize a liquid nicotine solution known as e-liquid or e-juice. If you are new at vaping you may ask yourself what is the definition of e-liquid, right? Water, nicotine, flavorings, and a propylene glycol or vegetable glycerin base are the four fundamental components of E-Liquid (or sometimes a mixture of PG and VG).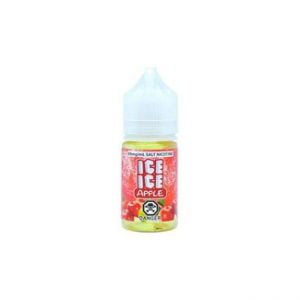 Nicotine
Nicotine is the addictive component present in both e-cigarettes and conventional cigarettes. Nicotine activates the central nervous system, increasing blood pressure, respiratory rate, and heart rate. When nicotine enters the brain, it causes dopamine levels to rise, resulting in a pleasant sensation. Manufacturers often provide their products in a variety of nicotine concentration levels, ranging from none to 36 milligrams per milliliter. According to the National Institute on Drug Abuse, nicotine, although not a carcinogen, is nonetheless addictive and may "prime the brain to become hooked to other drugs."
Flavorings
There are over 7000 varieties to choose from, including cherry, coconut, berry blast, fresh apple, sweet tarts, cinnamon, and even tobacco. It would be difficult to identify all of the compounds that contribute to the tastes here, but diacetyl is one that jumps out. Diacetyl is frequently used to give popcorn a buttery taste. While this substance is thought to be completely safe to consume, there is growing evidence that breathing it may cause Obliterative bronchiolitis (OB), commonly known as "Popcorn Lung."
Propylene Glycol (PG)
This is a laboratory-created liquid that the FDA considers to be safe in food, medicines, and cosmetics. It's also utilized to create fake smoke or fog for stage shows. It may irritate the lungs and eyes, and it may be especially dangerous for individuals who have chronic respiratory illnesses such as asthma or emphysema.
Glycerin
Liquid glycerin has a mildly sweet flavor and is odorless and colorless. The FDA, like PG, considers it safe in general. It may be present in a variety of items, including food and medicines, both prescription and over-the-counter.
While several of the substances mentioned above are recognized to be generally safe in food and medicines, the health hazards associated with breathing significant quantities of the chemicals over time are unknown. Long-term consequences are virtually certain. They cannot be characterized precisely at this time. One thing is certain: they will not be good.
Other Ingredients List
According to the American Lung Association, although experts do not know the precise makeup of each e-cigarette, they have discovered a few hazardous compounds and metals in e-cigarettes. Some of these substances are carcinogenic, which means they cause cancer.
Although base components like as propylene glycol and vegetable glycerin are non-toxic when consumed orally, experts are unsure how safe they are when vaporized and breathed.
E-cigarettes are less hazardous than conventional cigarettes, according to experts, but they are not deemed safe.
E-cigarettes include the following chemicals: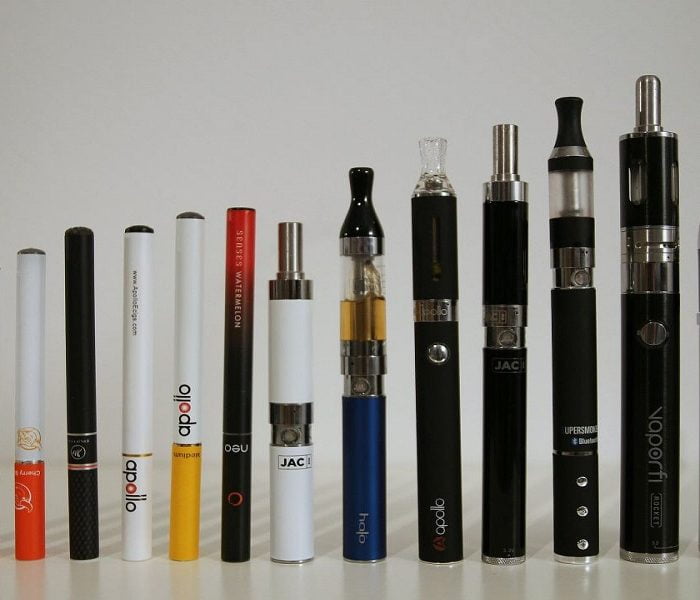 Formaldehyde with acetaldehyde
These compounds are known carcinogens.
Acrolein
A weed pesticide that may cause permanent lung damage.
Benzene
A substance present in vehicle exhaust. Long-term exposure may lead to blood disorders and cancers of the blood-forming organs, such as leukemia.
Cadmium
Toxic metal that raises the likelihood of respiratory issues including chronic obstructive pulmonary disease and emphysema. It's also present in regular cigarettes.
Diacetyl
A chemical molecule that imparts a buttery taste to food. Inhaling it has been linked to bronchiolitis obliterans, commonly known as "popcorn lung," according to research.
Polyethylene glycol
A clear, odorless liquid with a pleasant flavor that is often found in industrial goods like antifreeze. It's a basic ingredient in e-liquids. It's dangerous and has been connected to lung illness.
Heavy metals such as nickel, tin, lead, and others
Heavy metal poisoning has the potential to impair the functioning of the lungs, brain, liver, kidneys, and other organs.
Nicotine
A highly addictive substance that may have an effect on the heart and respiration.
Glycol propylene glycol
A transparent, odorless liquid used as an antifreeze as a food additive. It's a basic ingredient in e-liquids. When heated, it converts to vapor, however it may generate propylene oxide, a known carcinogen.
What Is the Nicotine Content of a Vape?
This is a highly addictive molecule. It was formerly employed as a pesticide in the United States. It may be present in the majority of tobacco products, including e-cigarettes.
After inhaling nicotine, it only takes approximately 10 seconds for it to reach the brain. When it reaches the brain, it stimulates the pleasure regions, causing individuals to experience pleasure and relaxation. People who are addicted to nicotine continue to vape.
The quantity of nicotine in each e-cigarette varies depending on the brand. According to Truth Initiative, when Juul was initially launched, it provided pods with 5% nicotine. That equates to one pack of cigarettes every pod.
E-cigarettes with higher nicotine concentrations send more nicotine to the brain.
The Unknown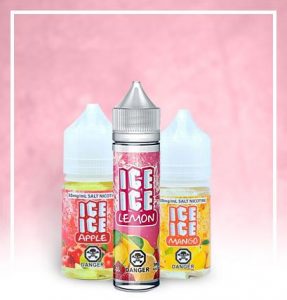 It's unknown if any other kind of hazardous chemical or pesticide has made its way into the e-liquid supply. It's also unclear if heating e-liquids causes the production of unidentified chemicals. Concerns are rising that toxins in counterfeit or street vapes may be to blame for the illnesses.
The FDA is examining approximately 80 product samples from individuals who suffered respiratory ailments after vaping, but the findings have not yet been published. Although no one product or ingredient was identified in all of the instances, the FDA said that several patients had reported smoking THC and other cannabis-based drugs.
The FDA and CDC issued a warning last week to the public not to purchase vapes or vape components on the street and said that "e-cigarette products should not be used by children, young adults, pregnant women, or people who do not presently use tobacco products."
There you have it, watch your ingredients when buying your e-liquid. In our blog you will be able to improve your vaping skills and keep yourself updated for more information! Happy vaping!