There were many news reports in the past stating that if you were to vape while driving you would be prosecuted. Well, let me paint you a scenario. You are on your way to work, banging your head to Ariana Grande's new album and vaping away. When a police officer pulls you over to inform you that you are not supposed to vape and drive and gives you a hefty fine.
Okay okay, I know this scenario is far-fetched, but we are here to look at if this can happen and if vaping while driving can result in you getting a fine or worse getting prosecuted!
Let me start off by saying you can relax vaping while you are driving is not illegal!
The offense refers to you are getting distracted while you are busy driving, but this can relate to any activity. Sergeant John Davis said: "Any person who is distracted in any way could be guilty of an offense – whether that be smoking, vaping, or eating."
Sergeant Karl Knapp reiterated the fact that vaping and driving is not illegal as he suggested how to do it safely.
He said: "If you are going to vape, I advise that you open your windows and blow the vapor directly out, just ensure that you are in full control of your vehicle before doing so."
Well if a police officer can tell you that, you can be sure that vaping while driving is not illegal. It is all about doing it safely. Get more tips of a portable vaporizer that you can use safely while driving.
Here are a few safety tips to keep in mind when you are vaping and driving: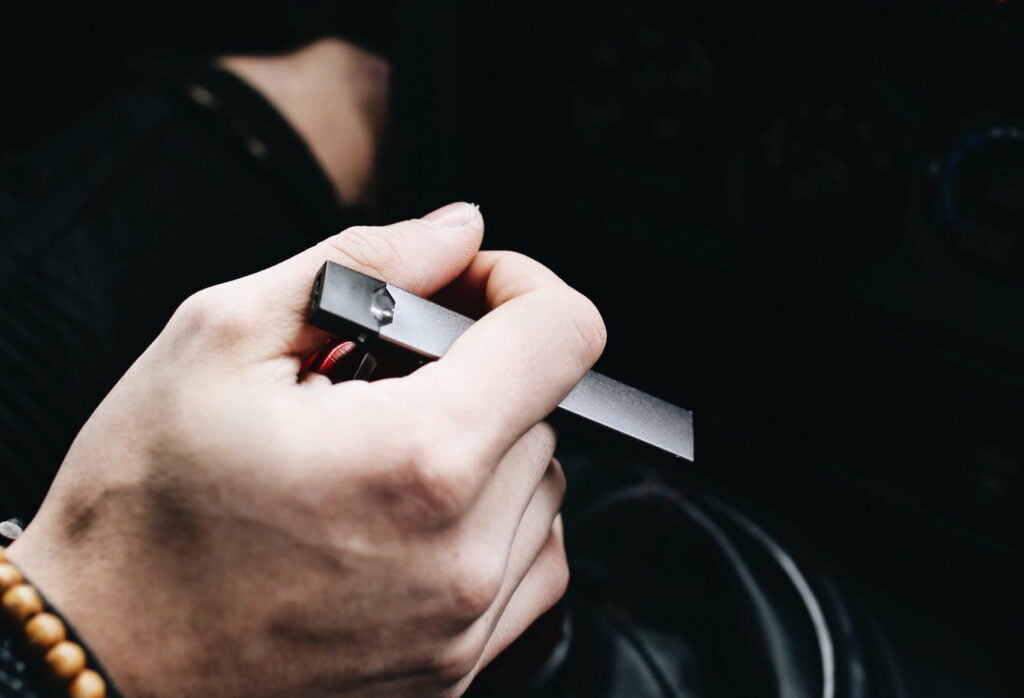 1. Open your window
Make sure to open your window while driving this will ensure that no vapor comes Infront of your eyes it will also prevent the residue to form on the windows from the vapor.
2. Don't fill your vape while driving
Don't fill your vape up with more juice while you are busy driving, because you cannot focus on the road and not overfilling or even messing some vape juice at the same time. Maybe you can but I will not suggest this!
3. Don't hold your vaporizer close to your mouth.
Okay, this is just a suggestion, when you are done vaping with the open window, of course, don't keep the vaporizer close to your mouth, put it in a safe place because you really don't want to hit the brakes and knock the vaporizer against your teeth.
4. Safe place
In the previous tip, we talked about putting your vaporizer in a safe place. Put it somewhere where you know it is not going to roll under your pedals. You also don't want it to bump against something and then fire and burn your coil.
Okay while we are talking about vaping and driving let us look at the regulations with vaping and other forms of transport but before we get to that there is one thing that some of you might have wondered about.
Can I vape while driving a rented car?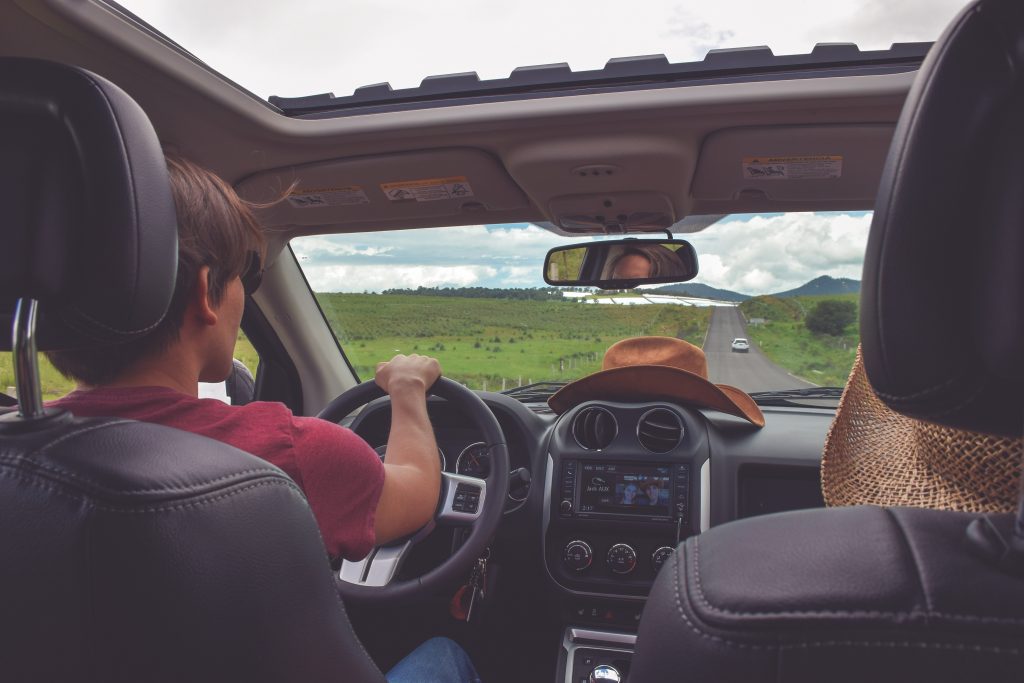 Let us look at what the people on Quora had to say:
One said:" No because vaping pretty much qualifies as smoking. Although vaping may not smell as bad as cigarettes, some people have a keen sense of smell. Besides that, if you return a rental car and the inside smells like air freshener, they may suspect something. Today most rental car companies include vaping in the antismoking clause of their contracts. Pretty hefty cleaning fee if they find out too. (Typically, $300+)".
Another person said:
"No, you are not allowed to smoke or vape in a rental. Vaping is far less odorous than cigarettes so it may not leave a noticeable odor, but the rules are pretty clear. If the rental company can detect that you have vaped in the vehicle, they will charge you a cleaning fee."
There you have it if you maybe thought about vaping in a rental car, don't! Yes, vapor is not like cigarette smoke that will linger in the air or in the car, but if they discover that you vaped in the car you will pay a hefty fine.
Now we get to other forms of transportation:
Can I vape on a train?
No, passengers are not allowed to vape in the cartridges of trains. Once upon a time, there were companies that allowed you to vape on trains but most of them have been banned now.
When Govia Thameslink Railway introduced their vaping ban in 2015, a spokesperson for Thameslink and Great Northern railway said: "We have a no smoking policy regardless of the type of device customers would like to smoke. "Our concern is that e-cigarettes will unsettle other passengers or cause people to think that smoking real cigarettes is allowed."
As you can see the main reason is that it might upset other passengers or passengers might get the idea that vaping and smoking is the same thing and then want to smoke on the train too.
Is vaping on busses allowed?
In the UK vaping on busses has also been banned.
So, does this mean if I'm going to be on the bus or train for 3hours I won't be able to vape? Unfortunately yes, you will either have to vape before you go on the train or after, and when it comes to busses you will have to vape when you stop somewhere just also make sure that it is legal to do so. If your bus is not stopping anywhere you will have to look at other options maybe nicotine chappies will save the day.
There you have it guys, you can now relax, it is not illegal to vape while driving just make sure if you choose to do so that you follow these safety tips mentioned above. However, when you decide to make use of public transport rather leave vaping for when you arrive at your destination because I'm sure you don't want to pay a hefty fine. So when you get yourself set up and relaxed, you will be able to enhace your vaping experience and have fun.
Happy vaping!